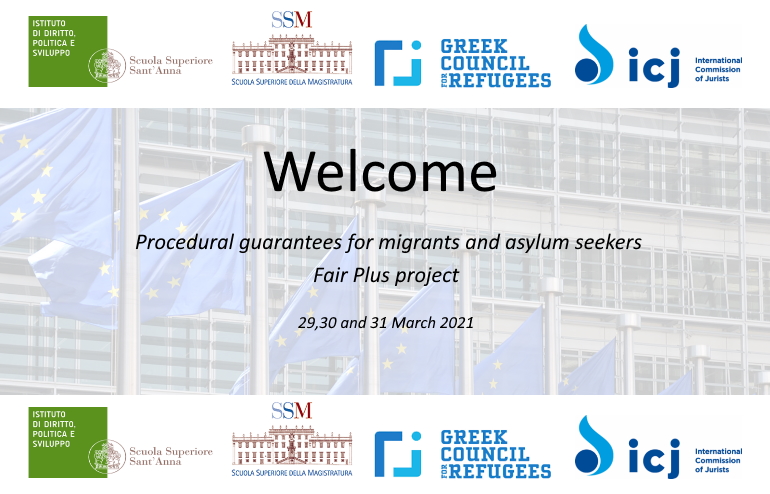 ---
Progetto Fair Plus, Febbraio-Marzo 2021
Ara Congressi viene contattata per gestire da remoto alcuni incontri formativi nell'ambito del progetto FAIR PLUS: Fostering Access to Immigrant's Rights – Practical training for Lawyers and jUdgeS (2018-2021), finanziato dalla Commissione europea con l'obiettivo di promuovere una più ampia protezione giurisdizionale dei diritti fondamentali dei migranti nell'Unione europea. Nell'ambito del progetto, che vede come capofila l'International Commission of Jurists (ICJ), si sono tenuti alcuni eventi formativi rivolti a giudici e ad avvocati negli Stati aderenti al progetto (Italia, Irlanda, Grecia e Repubblica Ceca). Per tale ragione, la Scuola Superiore Sant'Anna ha organizzato i seguenti corsi di formazione online:
– Contenzione strategico e diritti fondamentali dei migranti, 4-5 Febbraio 2021;
– Le garanzie procedurali per i migranti e i richiedenti asilo; 29, 30 e 31 Marzo 2021.